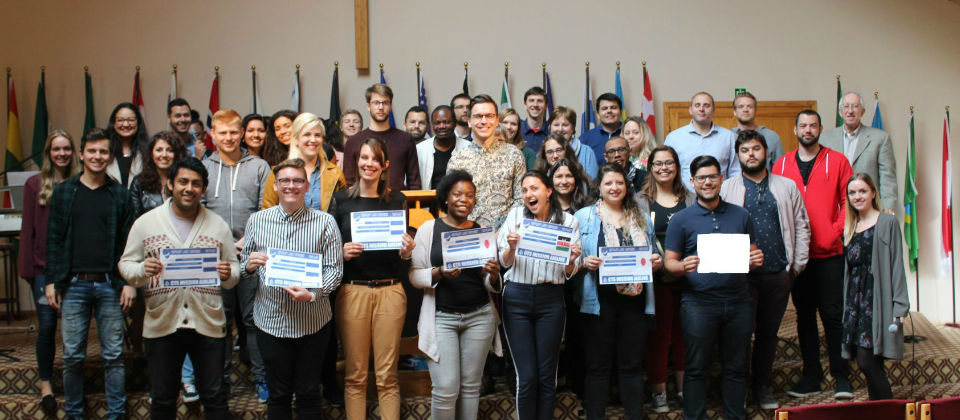 CTS Summer Missions
by Katherine McInerney
on June 27, 2017
Each year, the Student Missions Association sends out young students across the globe to work in countries and
communities
foreign to their own. Returning students first begin the process by submitting an application explaining their desire to serve, and the call of God on their lives. After approval, they begin talks with
their host missionary to understand the details of their trip. They meet several weeks in a row with faculty, where they are given practical information and advice. At the end of the year, they are officially commissioned by the SMA in chapel before the student body.
This year, CTS is privileged to have commissioned eight students to five different countries. In Japan they will work with Chi Alpha, ministering to fellow university students in several cities. In Honduras, the team will work with church planters, building up the ministry and reaching out to the needy. In the Democratic Republic of Congo, they will preach in churches, evangelize in villages and visit with the poor. The Southern Asian team, will trek across mountains sharing the gospel with unreached people groups. In Kenya, a group will work with an
orphanage
bringing hope and the love of God's family to young boys and girls. Upon return, students will give a report on their work and share their experiences. Their stories always bring inspiration and encouragement to the next class of summer missionaries. We are honored by what God is doing in the lives of these young people in Belgium and the impact they have throughout the world.
back