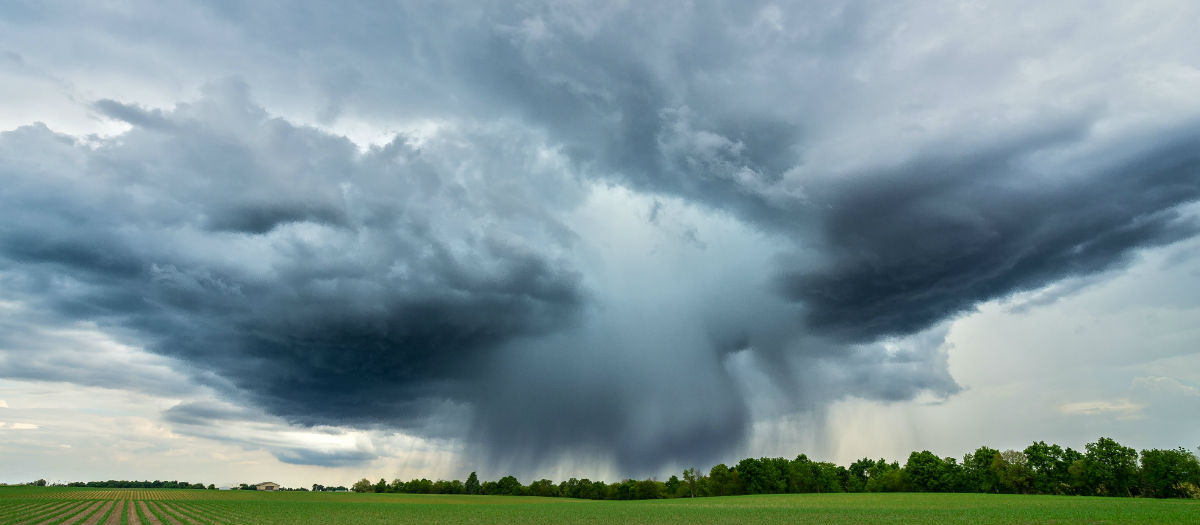 Under Divine Protection
by Sascha Wyrwal on
June 11, 2020
Whoever dwells in the shelter of the Most High will rest in the shadow of the Almighty. I will say of the Lord, ¨He is my refuge and my fortress, my God, in whom I trust¨
(Psalm 91: 1-2).

Belgium is known as a very rainy country. In recent years – probably with the climate change – the rain has even become very strong, like a monsoon rain in other continents. First, the sky often becomes very fast dark. Then comes very strong rain. Often it is mixed with thick hails, a strong wind and heavy thunderstorms. One time I was just cycling home from work. Already when I left, I saw that a heavy thunderstorm was approaching and the sky turned totally dark in my direction to home. I was already quite far and close to home, and I thought I would make it a try to go home. Suddenly it starting pouring rain and hail balls. The wind was so strong that I hardly could continue on. I just barely made it home under the roof of the garage. But there I was in the try and secure. It was nice then to see how outside it was so heavily raining, but at the spot where I stood it was fine and dry. Even if it is only a small roof or umbrella, it can be fully protective of such terrible weather.

This is a bit the picture that is described in Psalm 91:1-2 speaking about "the shelter of the Most High." The German Luther Bible translates it as an "umbrella." It describes a perfect place of protection from all danger in the physical and spiritual world. It is a place where one is fully secured and does not get harmed. This Psalm was probably written by Moses in the time when he and the people of Israel where wandering through the desert. There they experienced a lot of life threats, dangers, challenges and hardships. It could not be avoided. However, there was a place of protection, a shelter or umbrella. It is not a place or matter, it is the Most High God.

With the word "whoever," we actually find a condition. One is not automatically under the shelter of the Most High God. One needs to dwell under the shelter. It is a free decision of faith. When one trusts in God by coming near to God and living with Jesus, one is under the shelter of the Most High. In James 4:8, we read: "Come near to God and he will come near to you. Wash your hands, you sinners, and purify your hearts, you double-minded." Through Jesus and His sacrificial death, we are cleansed from our sin when we accept Jesus in our life. Through Jesus and by faith, we come near to God so that He will come near to us. That is when we are under the shelter of the Most High God.

In this verse in Psalm 91, we get the full promise and assurance that we are in the shadow of the Almighty God. We can be assured of divine protection and security. Even though there are bad, stressful and threatening situations in life (they will always come and be there), we can be under the shelter of the Most High and enjoy divine protection. As the Psalmist says in verse 2 also we will be able to see about the Lord: "He is my refuge and my fortress, my God, in whom I trust."

Every person needs a good shelter for life. For that reason, make today and every day God your shelter of life. Dwell in the shelter of God by faith in Him and remain in Him.
back