Alumni
We are proud of the more than 2,000 students who have studied at CTS over the years. We would love to keep in touch with you! Please consider the following ways to reconnect:
Ways to Connect with CTS:
Sign up for the CTS Today newsletter. This tri-annual newsletter from President Dimitrov highlights major events and vision of the Seminary.
Other Ways to Get Involved:
Give a Scholarship – Consider giving a scholarship to a current CTS student.
Invite the CTS Singers to minister in your church.
Invite a team of students during Spring Ministry Week to minister in your church.
Host a CTS intern or weekly ministry student and help them gain practical ministry experience while serving in your church.
Organize a reunion – connect with others from your years as a student and plan a reunion at CTS!
Download brochures for distribution at your church or ministry event.
FOR INFORMATION ON ANY OF THESE OPTIONS PLEASE CONTACT:
info@ctsem.edu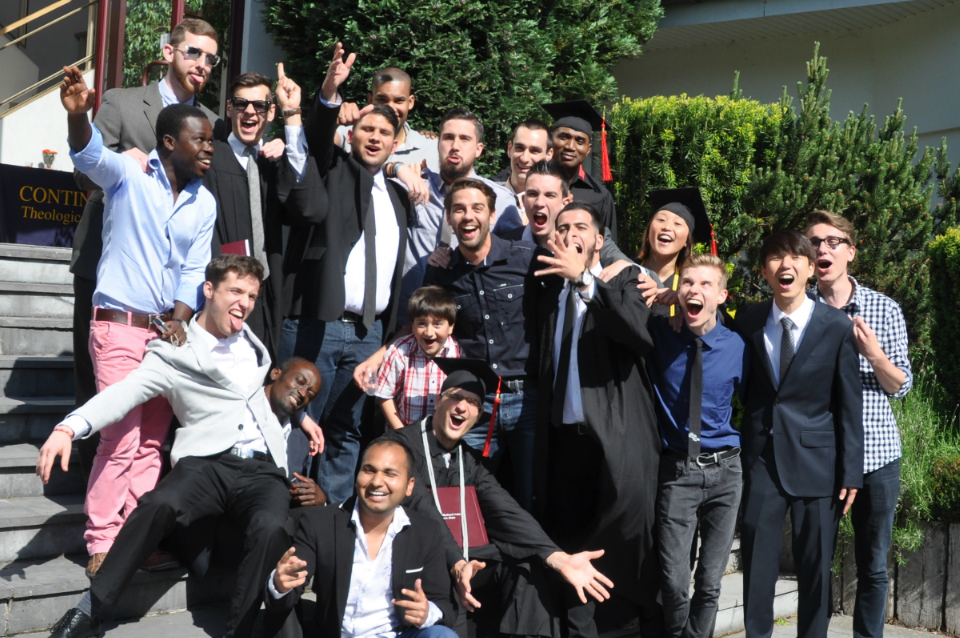 Continental Theological Seminary alumni are ministering globally
Continental Theological Seminary Alumni are scattered throughout the world ministering in more than 60 countries as pastors, missionaries, professors in Bible institutes, seminaries and public schools, evangelists, social workers, presidents/directors of national Bible institutions, institutional chaplains, Bible translators, workers in children's ministries, ministers of church music, ministers of Christian education and workers in Christian radio and television production, etc.
Current list of countries alumni are serving:
---
AUSTRIA
BANGLADESH
BELGIUM
BOLIVIA
BRAZIL
BULGARIA
BURKINA FASO
CANADA
CHAD
CHILE
CHINA
CZECH REPUBLIC
DEMOCRATIC REPUBLIC OF CONGO
DENMARK
EGYPT
ENGLAND
ESTONIA
FINLAND
FRANCE
GERMANY
GUAM
HONG KONG
HUNGARY
ICELAND
INDIA
INDONESIA
IRELAND
ISRAEL
ITALY
JAPAN
JORDAN
KENYA
LEBANON
LUXEMBOURG
NETHERLANDS
NEW GUINEA
NIGERIA
NORWAY
PAKISTAN
PHILIPPINES
POLAND
PORTUGAL
ROMANIA
RUSSIA
REUNION ISLAND
SLOVAKIA
SOUTH KOREA
SPAIN
SRI LANKA
SWEDEN
SWITZERLAND
TANZANIA
THAILAND
TURKEY
UGANDA
UKRAINE
USA
---
To God be the glory...great things He has done!